We fight for farmers, bees and the soil
We see ourselves as a bridge between agriculture and society and are dedicated to supporting all farmers who want to have more sustainable businesses.

Our interests lie at the heart of farming. While we know that many farmers are interested in being more sustainable, we also know that pollinator protection and other environmental measures are often poorly compensated and not affordable for the farmer.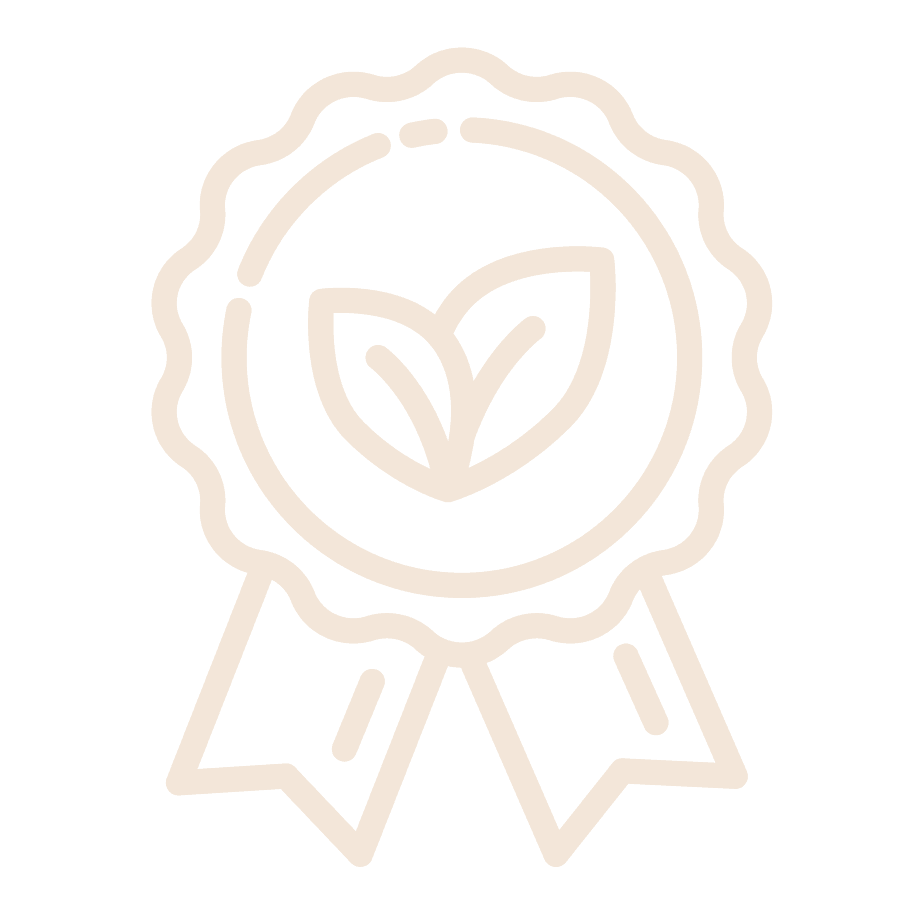 That's why we're convinced that the costs of farming practices which contribute to society, ecology, and the local economy must be evaluated so that farmers can receive appropriate rewards, independent of the product price. Our tool offers a way of calculating these costs.

Our method is built upon two decades of practical experience in agriculture, as well as theoretical knowledge from an interdisciplinary team. Our ideas have grown over many years of research together with the Regionalwert AG Freiburg.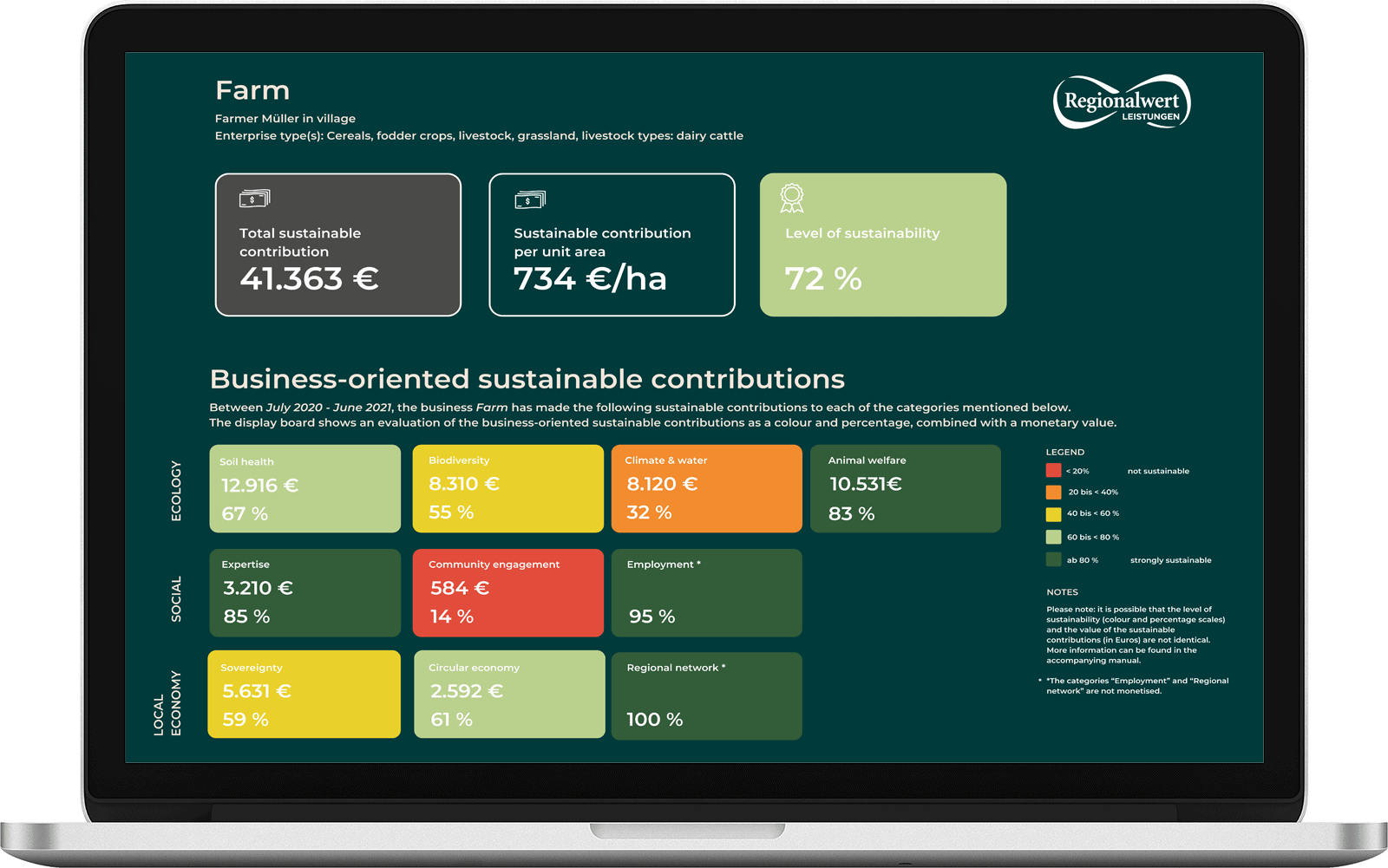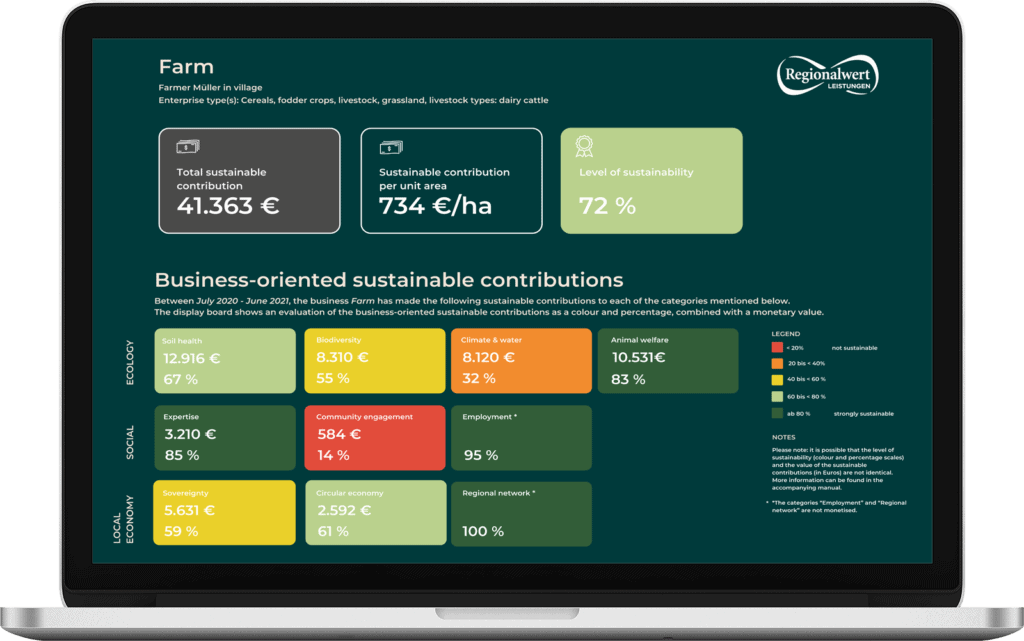 We give sustainability a monetary value. Our online-tool – the "regional value performance calculation" (Regionalwert-Leistungsrechnung, currently only available in German-speaking countries) – is based on 300 sustainable performance indicators. For the data entry, farmers are asked about their practices, for example relating to soil health, the local economy, or the source of their animal feed. Upon completion, the farmer will see the total cost they have contributed over the year to supporting people and nature.