We make sustain­able actions redeemable!
We see ourselves as a bridge between agriculture and society and are dedicated to supporting all farmers who want to have more sustainable businesses.

INTERESTED IN STARTING A PROJECT WITH US?
Would you like to test out a trial version of the performance calculation?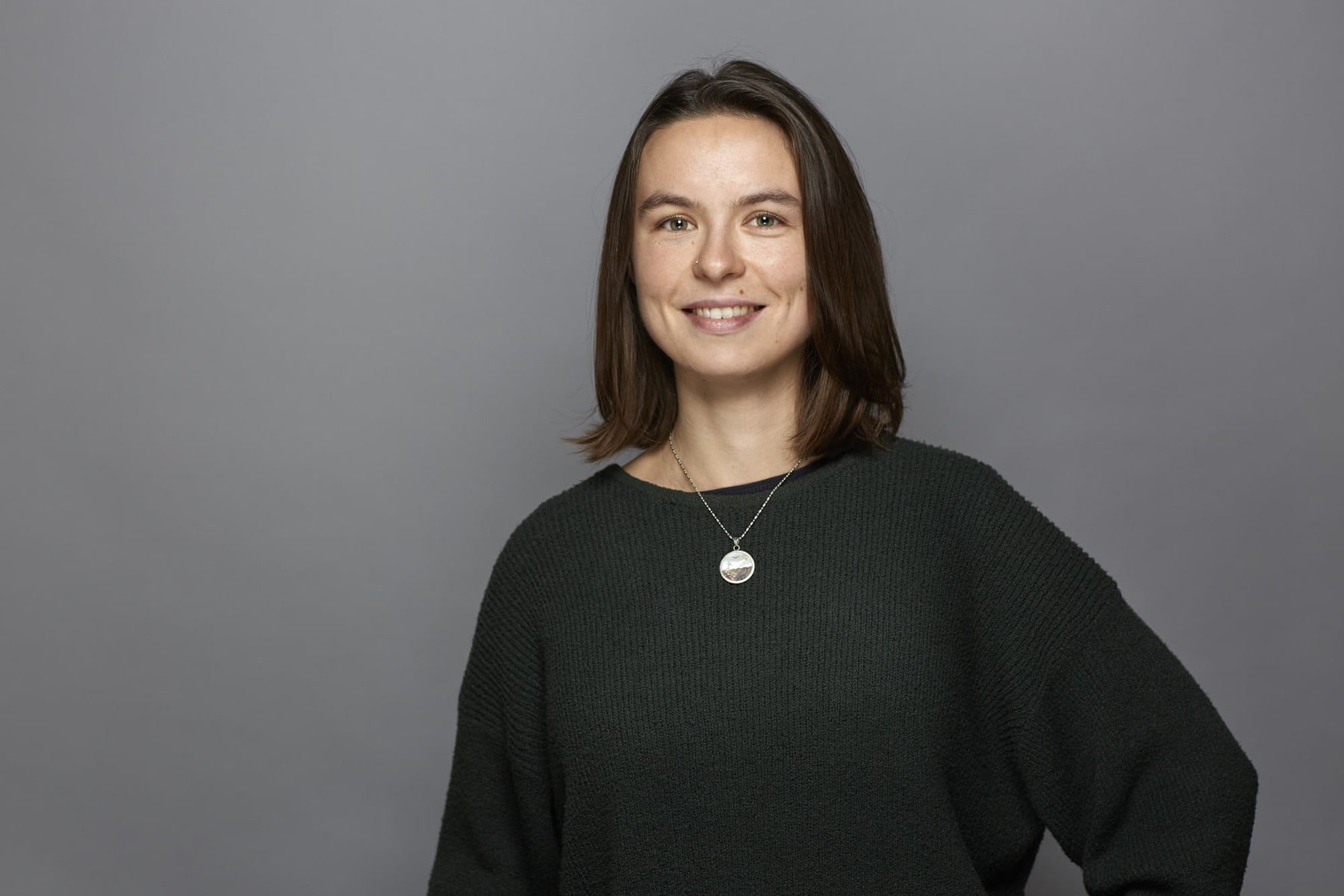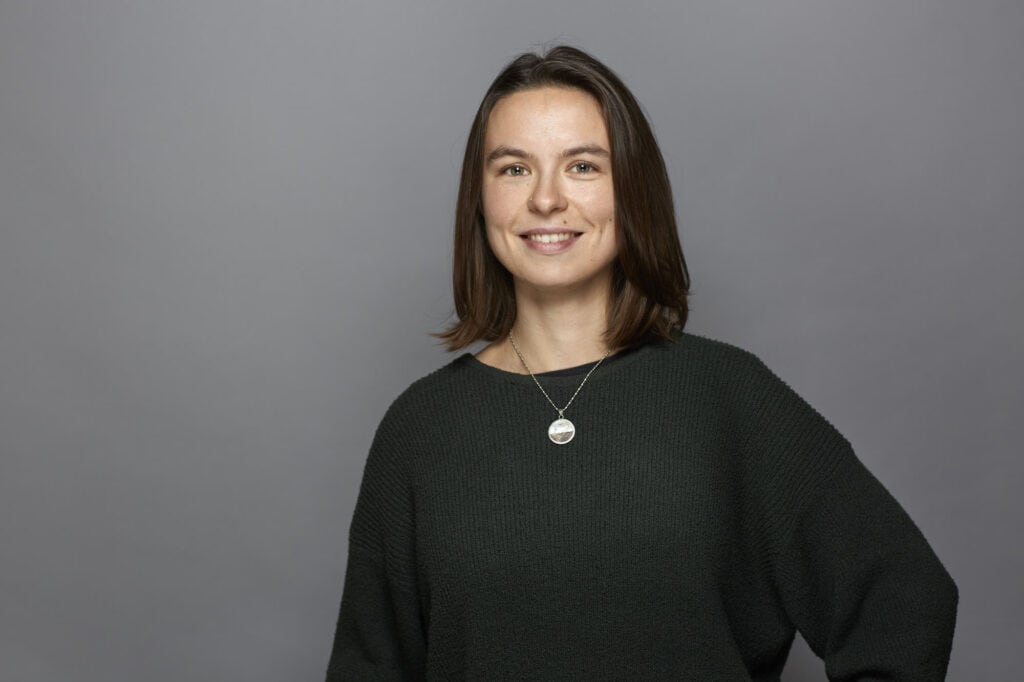 We make sustain­ability in agri­culture visible and give it a monetary value. With this approach, we can finally start to reward practices in agriculture which contribute to the common good, improve the environment and strengthen the local economy.

Our tools make sustain­able perfor­mance in agriculture visible and quantifiable.​
Using our tools will give you an estimate about how much your practices are worth to ecology, society and the regional economy.
The assessment method was developed

together with farmers and advisors

and has been well received in several countries, including Germany, Luxembourg, Spain, Brazil and Egypt.
The tools are rooted in practical experience and can include

up to 300 indicators

, which are based on your own farm data entered in a

simple online form

.
The results give a professional overview about the

resilient aspects of your business

and makes your practices easy to understand for a range of actors, from consumers to creditors.
We fight for farmers, pollinators and the soil!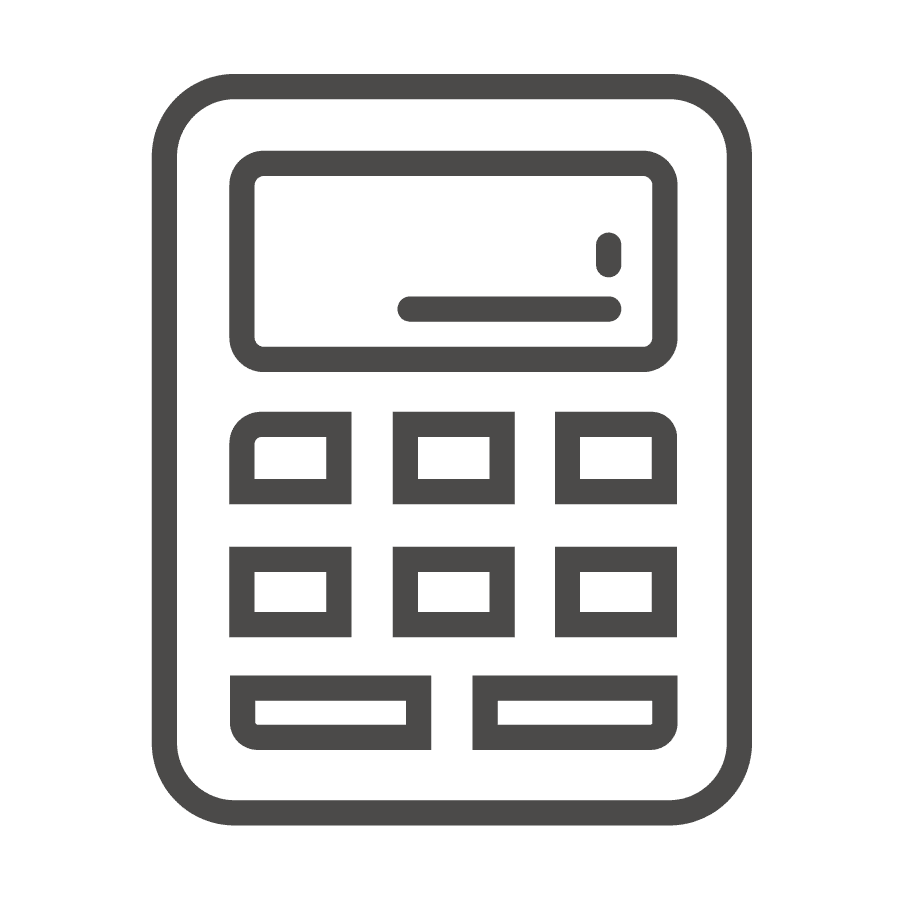 Measuring the value of  socioecological services
Farmers implement numerous practices to promote biodiversity, improve soil fertility or mitigate climate change. The online tool, the sustainable performance calculation, makes it possible to quantify these practices economi­cally and to compensate and promote them.

"The sustainable performance calculator is in itself a multi-functional tool: it offers a self-analysis for the farmer, it can be used as a tool by advisors, it serves for direct communi­cation with the consumer, it improves communi­cation within the added-value chain, and – last but not least – is an objective basis for public discussion about financing ecosocial performance through society."
When we assess the sustainable performance of farms, we draw on a set of up to 350 indicators. For each indicator, we assess its adequacy and the necessary achievement thresholds, which is transformed into percentage values and a colour scale. In addition, there is the monetary valuation of the practice, or sustainable contribution of the business. In both evaluation processes, we rely on four influ­encing parameters to shape each indicator.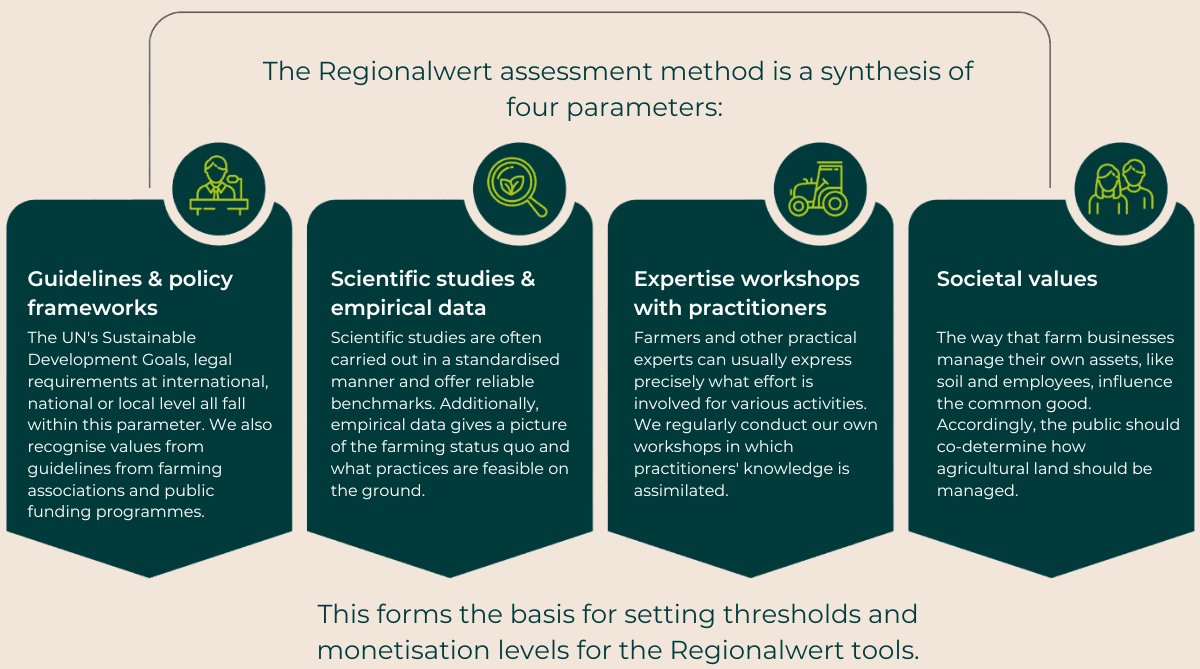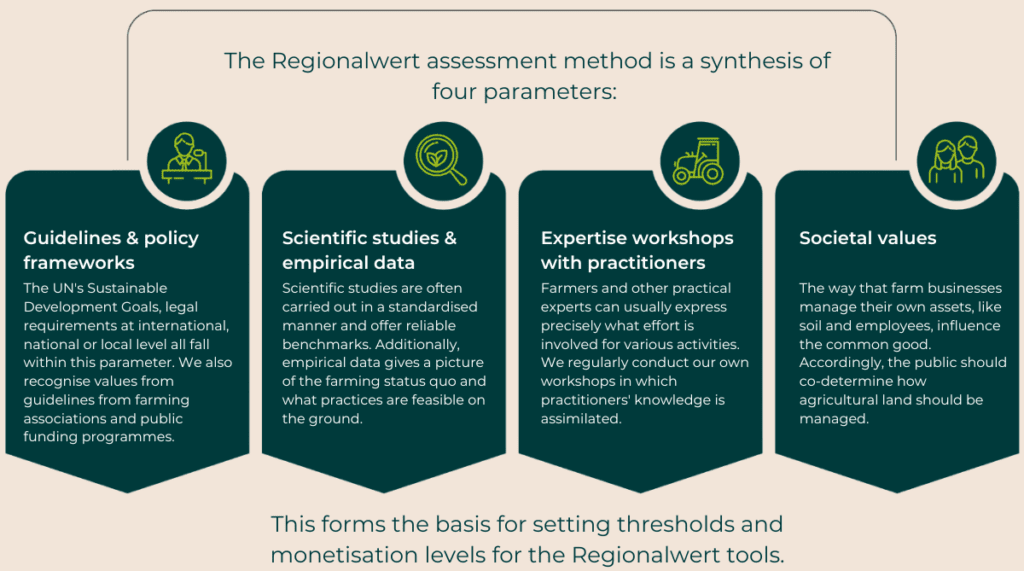 If you want to know more about how we differ from True Cost Accounting or how we give practices a monetary value​